Ekaterina Rubleva: "In Russia, we have a well-established understanding that a female partner should be very thin. This is a clear subconscious position, which, I think, cannot be changed by anything."
Posted on 2023-02-22 • No comments yet
Former ice dancer and now a coach Ekaterina Rubleva spoke about the weight of female partners in ice dance.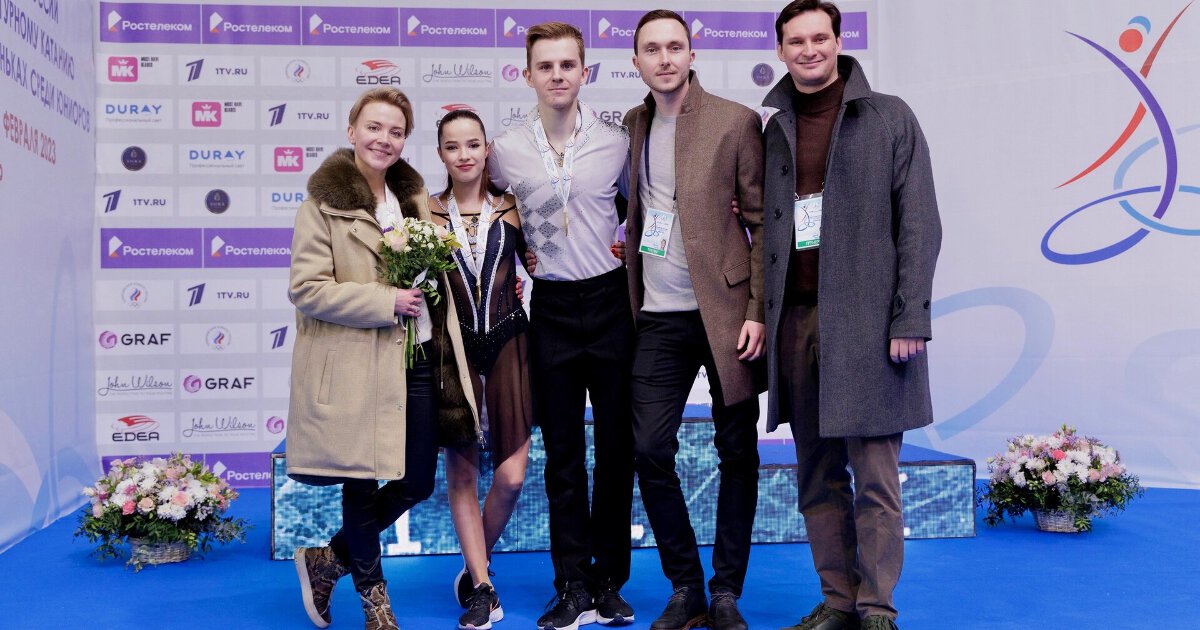 source: RT
Is it disturbing that rather large-sized female skaters start to appear in ice dances even at the highest level, who do not experience any complexes about their own dimensions, and this trend will also come to Russia?
Ekaterina Rubleva: Well, it's definitely not about our country. We have a well-established understanding that a female partner should be thin, quick and "almost transparent" (Russian way of saying very thin, skinny). This is a clear subconscious position, which, I think, cannot be changed by anything.
Have you suffered a lot because of this during your competitive career?
Ekaterina Rubleva: I wouldn't say that. Although there was a moment when I negotiated with myself about some things with great difficulty. Ivan Shefer (Ekaterina's partner), when we skated with him, was always dry, lean, and my muscle mass grew very quickly. Even off-ice work had to be severely limited because of that. I remember Alexander Vasilievich (Svinin. – coach ) once told me, "Katya, you should "dry out", go run." Then he took me by the thigh, felt the muscle and thoughtfully said, "No, we probably won't run anymore …"
But when I finished skating, the extra muscles were quickly gone, and I lost 4 kg almost immediately.
Another question is that now the coach has to be as delicate as possible in these matters. Not so long ago, we talked about this topic with a psychologist, and she said that 95% of those who turn to her are people with an eating disorder.
Do you weigh your athletes?
Ekaterina Rubleva: Yes, twice a week, on Monday and Friday. But even if I see numbers that do not suit me, I always find a way to say it in a way that does not humiliate a person. And even more so, it never becomes a reason for a scandal in our group. If such a scheme worked with us, now it does not bring the desired result. First of all, a coach should a partner for his athlete.
Related topics: Ekaterina Rubleva