Daniil Gleikhengauz: "I wanted to show that Kamila is becoming more mature, adding both in skating and in presentation"
Posted on 2021-09-10 • 1 comment
Daniil Gleikhengauz about programs for Kamila Valieva.
source: Channel One, text version sports.ru
Short program: to In Memoriam by Kirill Richter.
Free programL last season's Bolero by Maurice Ravel.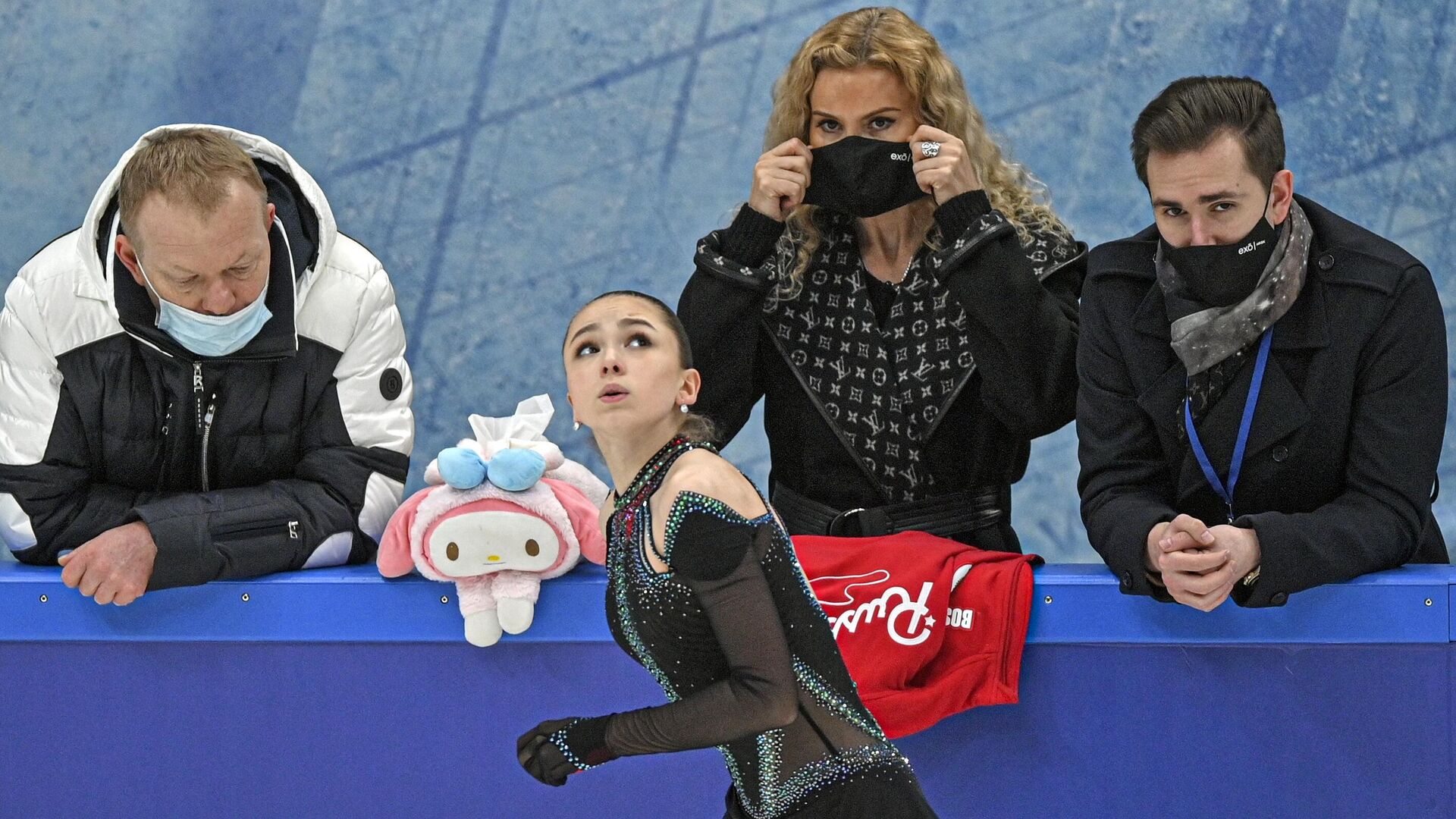 Daniil Gleikhengauz: We changed the short program. We thought for a long time and discussed that if we change it, then it should be something even better. It was very difficult. And when I heard the music, I was very happy – I was searching for a very long time. And I realized: this is it, this is right for Kamila. Because it's more mature than last year's music.
That music by Eric Redford is gentle, airy, created for figure skating. But I wanted to show that Kamila is becoming more mature, adding both in skating and in presentation, and that we can do better. I am very lucky for people with the surnames Richter – I, in my opinion, used all the works that Max Richter has.
Young guy appeared – Kirill Richter, from Russia. We came up with such an idea that Kamila is a lovely girl walking in a beautiful garden or meadow. And he sees a butterfly that sits on her finger – and then she follows it throughout the program. It turned out very airy, touching.
And, of course, we managed to show skating skills, Kamila's lines, her stretching capabilities, spins, showing it to the music. This is absolutely her artistic image, so it will be interesting to see the reaction of people to this.
Related topics: Daniil Gleichengauz, Kamila Valieva
One response to "Daniil Gleikhengauz: "I wanted to show that Kamila is becoming more mature, adding both in skating and in presentation""