Daniil Gleikhengauz: "Eteri Georgievna is our nutritionist"
Posted on 2020-11-19 • 1 comment
Daniil Gleikhengauz about food and nutrition.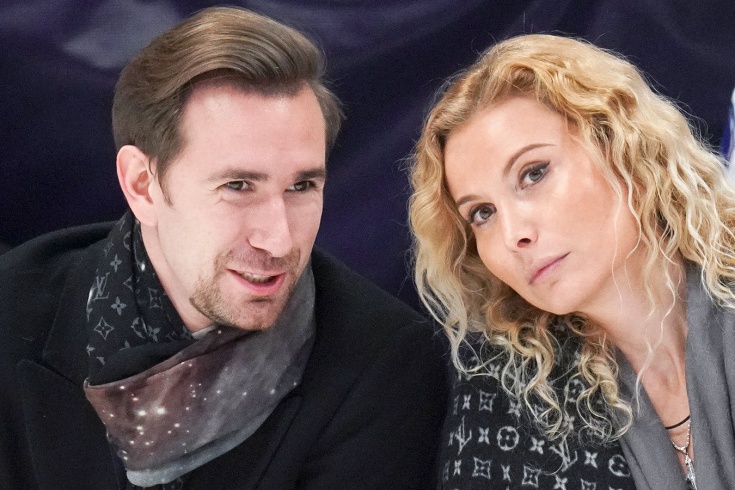 Everyone worries, especially parents of small kids, because everything must be right: proteins, fats, carbohydrates. Especially now, when all kinds of eco-bio-organic products are available. And there is a myth that in all aesthetic sports there is Maya Plisetskaya rule "Do not eat". The basic diet is "Don't eat". So parents wonder what to do, because the child is is growing and the loads are heavy.
Daniil Gleikhengauz: The main myth is that they don't eat. It's a myth. They eat and eat more than ordinary people.
Nobody forbids them to eat, especially to eat meat, vegetables, even fruits. It is clear that you need to monitor the sugar content. Nobody even forbids eating a chocolate bar.
Everything always comes down to the fact that when they have a growing organism and – the most beloved – a transitional age, it's not about not eating. The point is that they can eat a whole cake or two hundred candies. And this is where the problem lies. And to eat breakfast, lunch and dinner – of course, it is desirable to do this before 6pm. It is desirable to distribute everything evenly so that everything is in moderation.
Nobody forbids anyone to eat. Everyone has different organisms, different structures, someone can afford to eat more, someone cannot, because he is prone to overweight. But it's a myth that they don't eat anything.
The myth about your school: Children are weighed twice a day.
Daniil Gleikhengauz: Once. But every day.
What can change depending on the weighing result?
Daniil Gleikhengauz: The coach's wish to change this weight. But if, for example, you have a weight of 47 kg, and you are told that with your height your weight should be 46 and a half for six months, then no one says that tomorrow you need to come with a weight of 46,5kg.
They tell you: here you go, seven days – it's not a big problem to lose weight a hundred grams per day. Without the need for any prohibited methods.
For example, an athlete came in the morning, got on the scales, and suddenly had plus 500 grams. How do your actions change in training?
Daniil Gleikhengauz: They don't. But five hundred is not fatal yet. If you have plus 1kg or 2kg, then you just won't be allowed to jump. Because this is already traumatic.
Plus 1,5 or 2 kilograms from yesterday to today? What needs to be done for this?
Daniil Gleikhengauz: Only they themselves can answer this question. Most likely, ate that cake, yes.
Does your team have a nutritionist?
Daniil Gleikhengauz: Yes. Eteri Georgievna.
by "Figure skater" store Instagram account
Related topics: Daniil Gleichengauz, Eteri Tutberidze
One response to "Daniil Gleikhengauz: "Eteri Georgievna is our nutritionist""