Brian Orser: Perhaps the changes were too dramatic
Posted on 2019-02-18 • No comments yet
Short interview with Brian Orser. About difficulties Evgenia Medvedeva faces during the "transitional period".
By Anna Kozina for rg.ru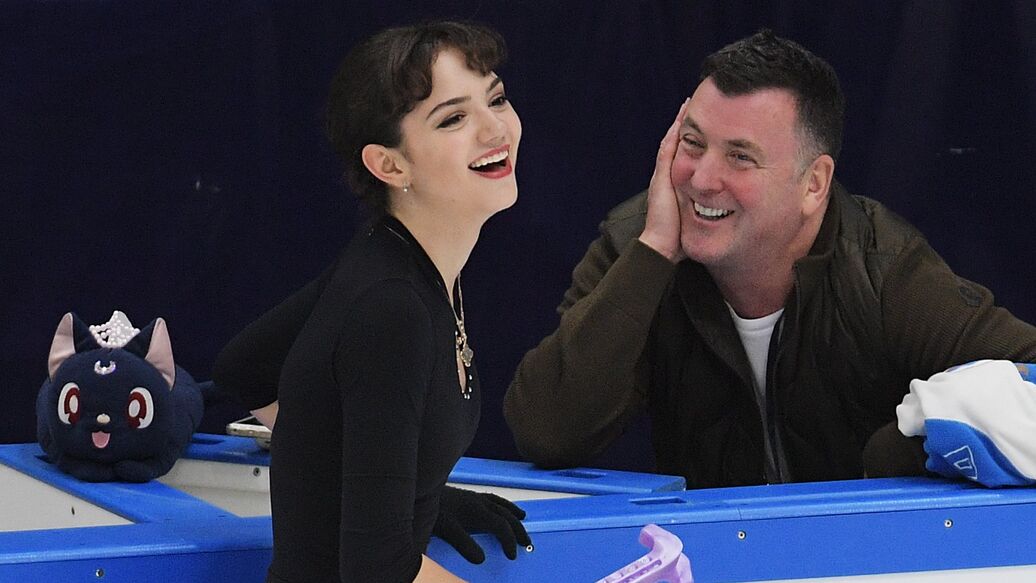 When Medvedeva came to your group, did you both realize that the path to the pedestal would be so difficult?
– I can't answer for Zhenya. But I knew that for me it would be a challenge. Special challenge. And I'm not going to give up. I already see that something is starting to turn out. It takes time to achieve the desired result. Zhenya must survive the transition from girlish skating to the skating of an adult girl. When she was 15-16 years old, she literally won every competition, victories went one after another. Now, at 19, this is not happening. However, I believe that she understands why. Zhenya goes through the process of renewal, if you want you can call it rebirth. She is getting used to the changes: in physiology, technique, coaching system, environment, life in another country after all. But she is very patient. And I'm very grateful to her for this. Because I can imagine how hard it is to suddenly stop winning. By the way, I immediately told her that in the beginning we may have failures, but as soon as we go through the most difficult part of the way, everything will work out.
Changed the coach, Zhenya also changed her hair, artistic images in the programs. But then she returned to the style in which she was so organic at the previous stage of her career. Wasn't it a mistake to try to change everything so radically?
– I don't think it was a mistake. Although, perhaps, such changes were really too dramatic. As coaches, we probably hurried up a little. We wanted to show a new, different Evgenia Medvedeva. But she is beautiful the way she is – her skating, her soul. The "Tosca" program, which Misha Ge choreographed, suits her more. It was a good lesson for all of us. But in any case, the process of preparing a short program to the music of jazz singer Natalie Cole was a good experience. Zhenya worked with choreographers David Wilson and Sandra Bezic, tried herself in a new role. Yes, it did not work out in competitions. But I have no regrets that we tried. I never regret what I did, be it Yuna Kim, Yuzuru Hanyu or Javier Fernandez. You know, Yuna had one short program – a waltz. 100% match, as in Zhenya's case, did not happen. However, the work on that program was not in vain. I prefer to look at things this way. It was a useful experience.
Now Russian juniors – Trusova, Shcherbakova jump quads, breaking the records of Zagitova and Medvedeva. How Zhenya and other adult figure skaters can beat them?
– Yes, these girls are amazing. And very hardworking. Now it's their time to shine. We need to work on the speed and quality of the elements – jumps, spins, step sequences. Well, and, of course, to show mature skating, memorable performances. That's how we should stand out. In the women's single skating, we generally need to think about longevity. We need such skaters as Carolina Kostner, whose performances even at the age of 30 didn't leave anyone indifferent.
Related topics: Brian Orser, Evgenia Medvedeva, interview