"Awful is when it's war and everyone died", Tatiana Tarasova about cancellation of the Junior Grand Prix
Posted on 2020-07-21 • 2 comments
Tatiana Tarasova about cancellation the Junior Grand Prix series.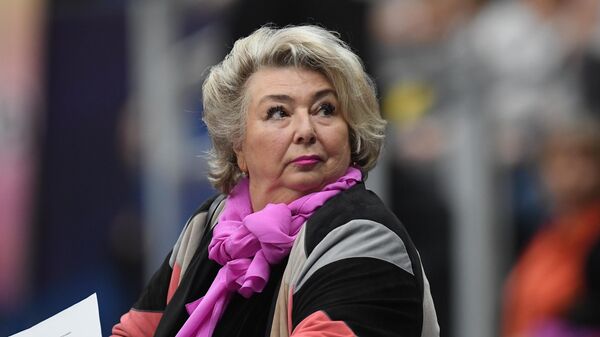 Tatiana Tarasova: Awful is when it's war and everyone died. Now the children's Grand Prix has been canceled, the Olympics have been canceled before, different things have been canceled, this happens all over the world, because there is no connection with countries, in each country the virus develops in its own way, everyone is wary of it, we need to think about people, in this case – about children. Why should they suffer? They can get infected at any time, we don't need this.
Of course the decision is right, how could it be otherwise? The fact that we took off the gloves will not change anything, everyone will train, we used to live without the Grand Prix, now our guys will participate in the Russian Cup series, everyone will prepare for the national championships. The main thing is not to panic, as my dad used to say.
by tass.ru dd.20th July 2020
Related topics: junior grand prix, Tatiana Tarasova
2 Responses to ""Awful is when it's war and everyone died", Tatiana Tarasova about cancellation of the Junior Grand Prix"