Alina Zagitova: If you do professional sports, you are like a horse – your eyes are closed, you are going to your goal
Posted on 2019-11-22 • 1 comment
Alina Zagitova's video interview for Russian Channel 1. About not liking excessive attention and search for motivation after winning the Olympics.
by 1tv.ru
text version by Maria Velichko for sports.ru dd. November 22d, 2019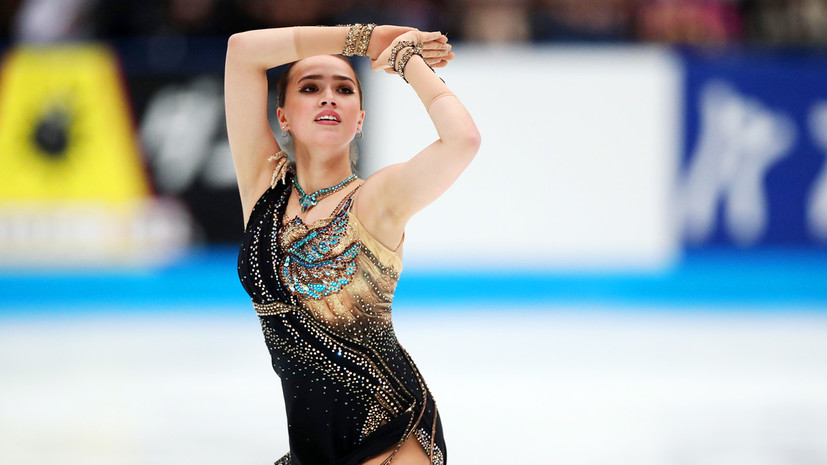 Alina: I don't like it when people talk a lot about me. I'm shy. I don't like the attention. An excessive one. I like to hide – not completely, but to have some private space. In the offseason, I can give an interview. Actually, they are asking the same questions now. Especially after the Olympics.
The most irritating question was: "Are you happy that you won the Olympic Games?" How can a person not be happy about such a big event? This is the top of sport!
When I thing about the Olympics, goosebumps immediately appear. There were no jitters. We have already done so many run-throughs, at the pre-Olympic training camp we did a back-breaking work. I can't say I was sure, but there was some confidence, I wanted to show everything. I attacked the jumps. There was no fear – it interferes. It was cool. Now it's also cool.
The Olympic medal hangs on the stand that my fans gave me – it says "Alina Zagitova" … I have it right in front of the bed. It's cool.
The most difficult moment is the post-Olympic season. I did not understand what was happening, I was euphoric. Is this really happening to me? I performed well in the first competitions after the Olympics, and then a decline began. I didn't train much at that time, to be honest, I didn't want to at all. But I found the motivation.
If you do professional sports, you are like a horse – your eyes are closed, you are going to your goal.
It happened that I wanted to go for a walk, to do something else. But then you don't recover, because of this you have bad trainings, and then you go unprepared to the competition, and that's how it all happens.
Now everything suits me. I enjoy life and am glad that I have something to do. Some just sit at home and do nothing, do not know what to do. And I know that every morning I need to get up and do everything according to the daily routine.
Related topics: Alina Zagitova
One response to "Alina Zagitova: If you do professional sports, you are like a horse – your eyes are closed, you are going to your goal"