Alina Zagitova: "I deliberately didn't look at the results: if I am not on the podium, why should I know what place I took?"
Posted on 2021-09-09 • 1 comment
Alina Zagitova about Olympics, shows, main victories, new life and star fever.
source: kp.ru dd. 8th September 2021 by Elena Petrova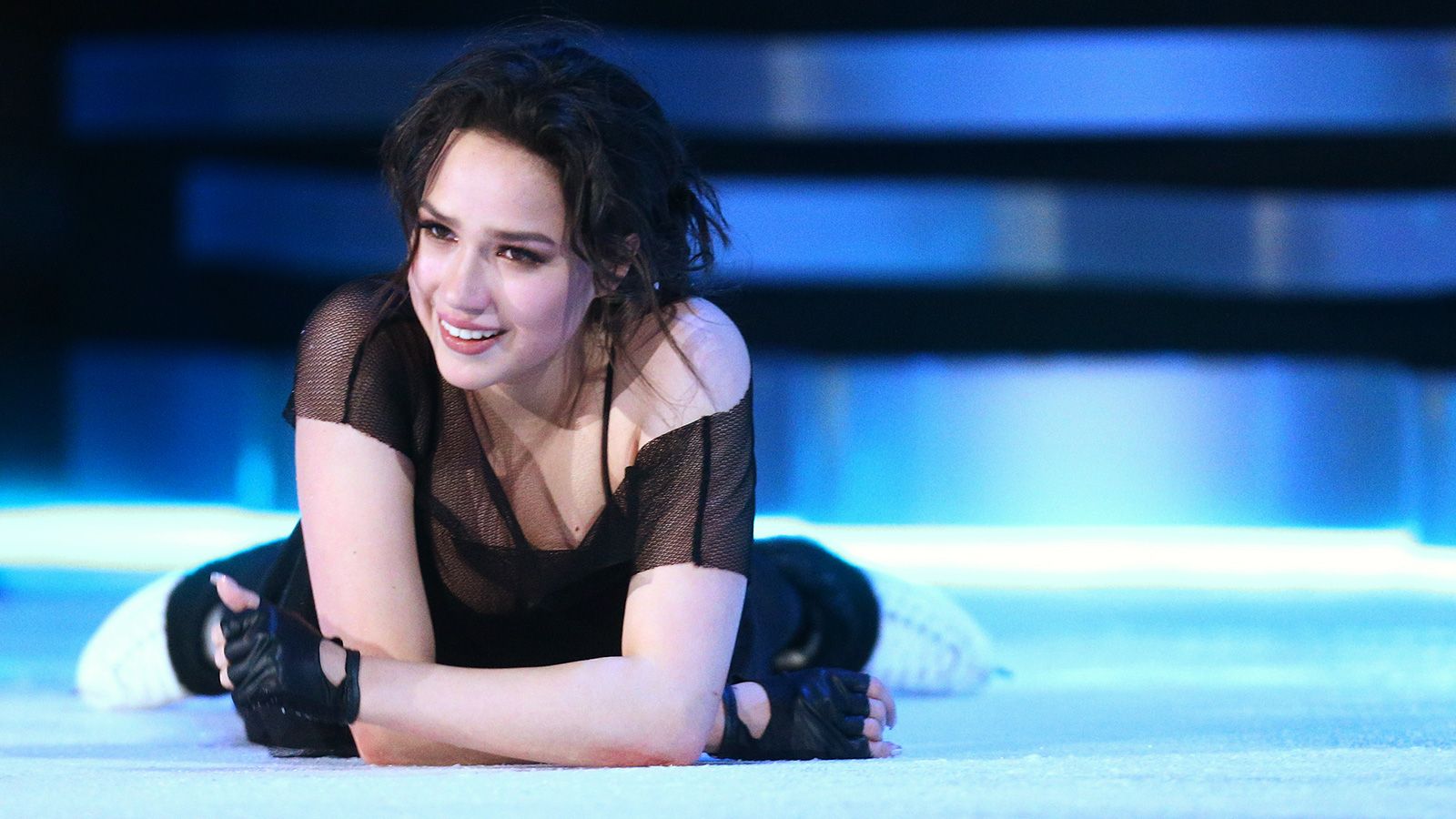 About the Olympics
Alina Zagitova: We should assess our capabilities adequately: I definitely will not participate in the Winter Olympics in Beijing. You need to enter the season in advance, you need to earn a rating. And now, in my opinion, I am not even in the top ten. You need to prepare for the Olympics all four years – you definitely won't be able to do it in 12 months. I miss the Olympic emotions … But I didn't say that I ended my career.
About a show together with Evgenia Medvedeva
Alina Zagitova: I didn't even look who was participating there (Zagitova and Medvedeva are supposed to perform together on September 25 in the show "In love with Figure Skating" – Ed.). If I am interested in a proposal, I agree.
About the scandal with rhythmic gymnasts at the Olympics
Alina Zagitova: I never talk about judging. Even when I did not agree with my scores, I took the judges' decision. There was a fuss about the girls being judged unfair, but the result did not change because of it. Of course, it's unpleasant. I cheered for the girls, we communicate well and I was sad that this happened. But I do not presume to judge.
About the main victory
Alina Zagitova: I did not have time to feel the Olympics. We were at the training camp in Japan, immediately after arrival we went to the competition. We did not live in the village itself, we were not at the opening ceremony … But of course the Olympic medal is the most important award for my work.
Right after the Olympics, the World Championships happened, which I failed miserably. I think I was fifth. But I found out about it only a year later. I deliberately did not look at the results: if I am not on the podium, why should I know what place I took? Emotionally, it knocked me down a lot. But I won the next Championships a year later. And this victory was probably the most memorable for me.
About a new life
Alina Zagitova: I took a pause from competitions. Am I bored? Vice versa. If before I lived from training to training and in my free time I only slept and recovered strength, now I have a very versatile life. Not only training, but also the university, speech classes, English lessons, participation in the show. And in the evening there is even a little time left for yourself – for all sorts of girlish cares. I really love making masks, experimenting with cosmetics.
About starring in a movie
Alina Zagitova: Yes, there were such proposals, and even the scripts were sent. But I read – I don't like it. So far a suitable role for me hasn't been found. But I would like to play in a movie, it's interesting to me. I love Russian comedies, I watched all the seasons of "Kitchen", the series "Grand".
About life abroad
Alina Zagitova: I don't think I could. I feel that this is not mine, that Russia is closer to me. All my relatives are here, whom I love very much. I would really miss them.
About star fever
Alina Zagitova: I was born and lived in the provinces for a long time. I do not suffer from star fever. I am the same person as everyone else. This is how my parents raised me.
Related topics: Alina Zagitova
One response to "Alina Zagitova: "I deliberately didn't look at the results: if I am not on the podium, why should I know what place I took?""