Alexei Mishin: "Tuktamysheva is the Statue of Liberty for girls over 20, which illuminates the path to figure skating."
Posted on 2021-03-01 • 1 comment
Elizaveta Tuktamysheva and Alexei Mishin about performance at the Russian Cup Final and a trip to Worlds.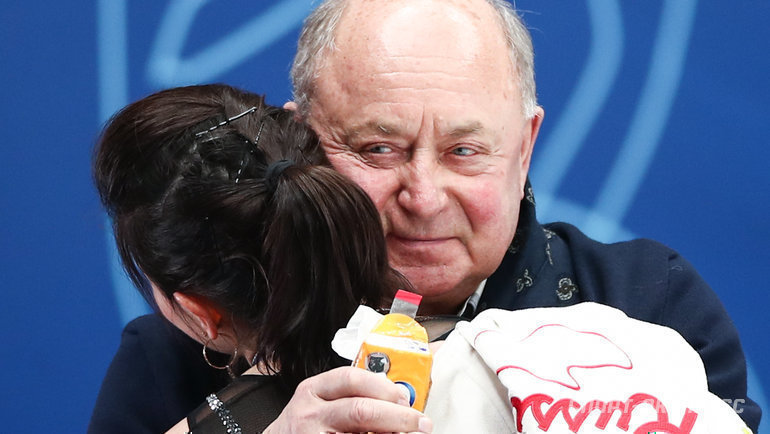 Elizaveta Tuktamysheva: I was hoping for the World Championships, this season I was counting on it. I haven't been to the World Championships for so long, I'll just enjoy being there. I don't want to set any tasks about the place, I want to use this chance to show my programs not only in Russia, but also in the world.
"Emotions overwhelmed, and I lost control," – Elizaveta explained the mistake on the spin. "I wanted to make a powerful change of position, but it turned out as always, when you want to do something better. It turned out to be a ridiculous spin."
source: rsport.ria.ru
Alexei Mishin: I am very glad that Liza has won such a good name in figure skating, the reaction of the stands was a confirmation of my words, they applauded her every jump.
She is the stoic that Theodore Dreiser wrote about. There are athletes who have gone through their lives without leaving something negative.
She became the second person who did not leave doubts about the purity of her thoughts, the first was Lesha Urmanov, he has lived his life in figure skating and no one would evaluate him negatively, like Liza Tuktamysheva.
There is hardly a person who will say something unfriendly about her. Therefore, she is now the Statue of Liberty for girls over 20. The Statue of Liberty, which illuminates the path to figure skating. I think she qualified for the World Championships.
source: tass.ru
Alexei Mishin: There are plans to complicate the program for the World Championships, but I will not tell you about them.
source: sport-express.ru
Related topics: Alexei Mishin, Elizaveta Tuktamysheva
One response to "Alexei Mishin: "Tuktamysheva is the Statue of Liberty for girls over 20, which illuminates the path to figure skating.""