Alexandra Trusova: "I performed well at the Russian Nationals, did everything I can at the moment."
Posted on 2020-12-27 • 3 comments
Alexandra Trusova about her performance and bronze medal at the Russian Nationals 2021.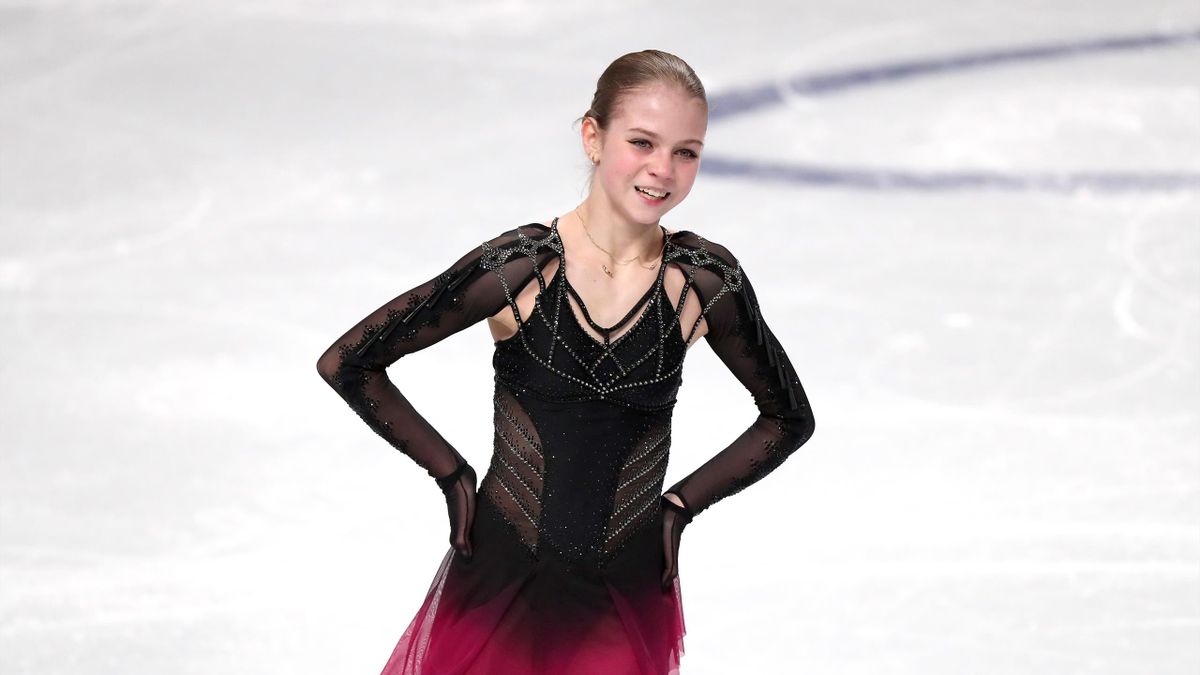 Alexandra Trusova: Now I can breathe out and think that the New Year is finally coming soon.
We worked very hard. Of course, after a bad performance at competitions it is harder to go and try to do everything anew. Today I'm satisfied. For the first time during this time, I did two clean programs.
After the Grand Prix, I didn't skate for several days, didn't jump, then I started to jump only triples and gradually moved to quads. And when I tried, I realized that I can jump only lutz, all the others – not yet. And then we worked on the program with such a content.
I think that I performed well at this competitions, did everything I can at the moment. I don't want to talk about the injury that I have. It also bothered me at the Grand Prix when I performed. Then I did not let to remove anything from the program, as I was offered. But here I listened to everyone and made the content the way it should be – normal. We'll see what will happen next. But there was no other choice at this championships.
source: fsrussia.ru
Related topics: Alexandra Trusova, Russian Nationals
3 Responses to "Alexandra Trusova: "I performed well at the Russian Nationals, did everything I can at the moment.""