Alexandra Trusova: "Does it bother me that I'm not the first after the short program? No."
Posted on 2020-12-25 • 5 comments
Alexandra Trusova and her coach Evgeni Plushenko commented on performance of the short program at the Russian Nationals 2021 where Alexandra placed 4th after Anna Shcherbakova, Kamila Valieva and Daria Usacheva.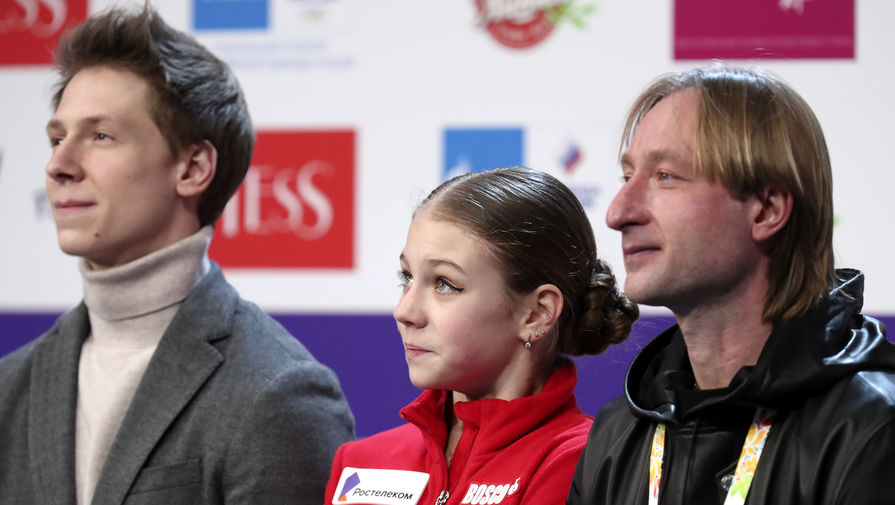 Alexandra Trusova: In general, I am satisfied, I liked performing here, the audience is good.
Dress? I wanted to try the dress in a new color.
I wanted to skate clean today. For some reason, I can't jump the triple axel now, so here it was a double. I will try to do my job well in the free program.
I'm happy with the performance, I will work. Hopefully next time I'll get a higher scores.
The new dress is very comfortable, I really like it. You always want to look very beautiful before the competitions, but at competitions we think that it should be comfortable. And the rest is not so important.
Each program is very important, I try to skate both short and free program well. Does it bother me that I'm not the first after the short program? No.
source: tass.ru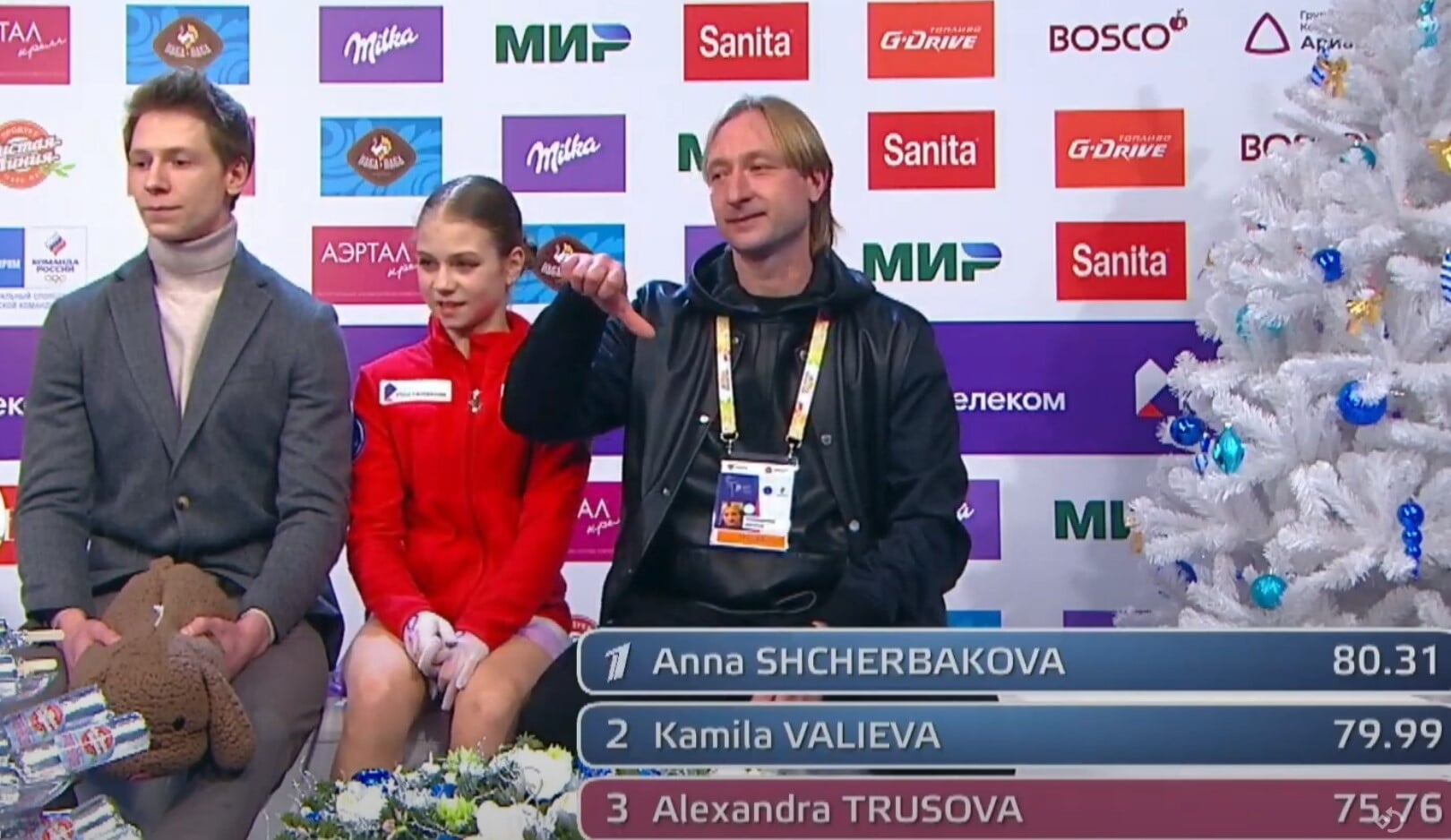 Evgeni Plushenko: We must ask the judges what they saw there. Its her best performance of the season, it only remains to jump out of the dress. How it could get any better?
She hold all the spins, the edge on the flip is excellent, the lutz-toe loop is wonderful. It's a serious improvement, in my opinion it was her best skating this season.
Is this how they judge? Okay, we'll think further. Tomorrow is the day, we continue to work on.
source: tass.ru
Related topics: Alexandra Trusova, Evgeni Plushenko, Russian Nationals
5 Responses to "Alexandra Trusova: "Does it bother me that I'm not the first after the short program? No.""