Alexandra Stepanova and Ivan Bukin: We will do everything to qualify for Olympics
Posted on 2017-07-24 • No comments yet
Translation of the interview with Alexandra Stepanova and Ivan Bukin for Alina Lomonosova's photo project. And some great photos.
How the preparation of new programs passed?
Alexandra: Irina Zhuk did the short dance, Peter Tchernyshev did the free dance. Both programs are already ready enough. We won't reveal the idea of the free dance yet. In the short dance we're pleased with the result. Latina is pretty close for us. Classes with the ballroom dancers stuck in my mind. I was so carried away by it. I didn't think it's so interesting to dance latina on the floor. And we did it quite well!
Got a desire to start doing ballroom dances?
Alexandra: Yes, of course! At once appeared a desire to take classes of ballroom dances.
Ivan: I'm generally a "born dancer". But seriously, we really learned a lot of new things.
Your coaches said that you change the style dramatically. Aren't you afraid to take risks in the Olympic season?
Alexandra: We are not afraid. We don't want to repeat ourselves. We're changing every year. This applies not only to music and style. I'm talking about everything: step sequences, elements.
Ivan: Now is such a time when we can afford to try new things, look for different ways, do not be afraid to experiment. In general, this is never unnecessary.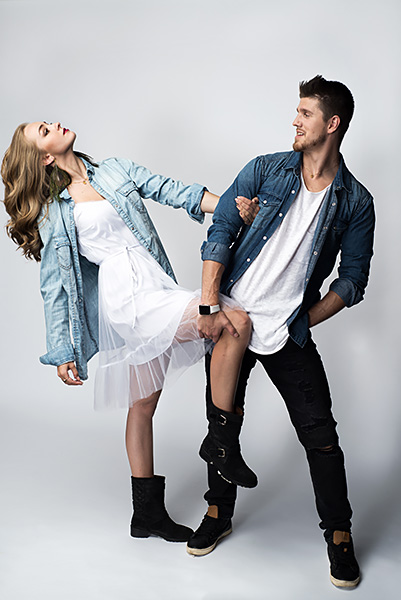 Who deals with your costumes? I think there are a lot of your ideas.
Ivan: Oooh, it's a long process, the whole team is involved, from parents to coaches.
Alexandra: For example, last year the costume for the short dance was already ready, but it did not look good on the ice. We had to change everything. We sewed  trousers, and Vanya's mom brought a ready-made corset. It remained only to embroider it with beautiful rhinestones. This season everything is still in the process of preparation.
How do you set yourself up before important competitions? What factors help or, on the contrary, interfere?
Alexandra: We have never had such, when something really threw us off. Coaches set a goal, a plan and we work according to it.
What do you usually feel before going on the ice?
Ivan: Mixed emotions. You are at competitions, have practices in an atmosphere of emotional heat. Can you imagine the state of complete readiness and concentration, when you want to skate well, giving everything that has accumulated? It is very difficult.
Alexandra: It's also important to enjoy skating, audience's reaction. You experience incredible feeling when you hear ovations, you feel that the audience is with you.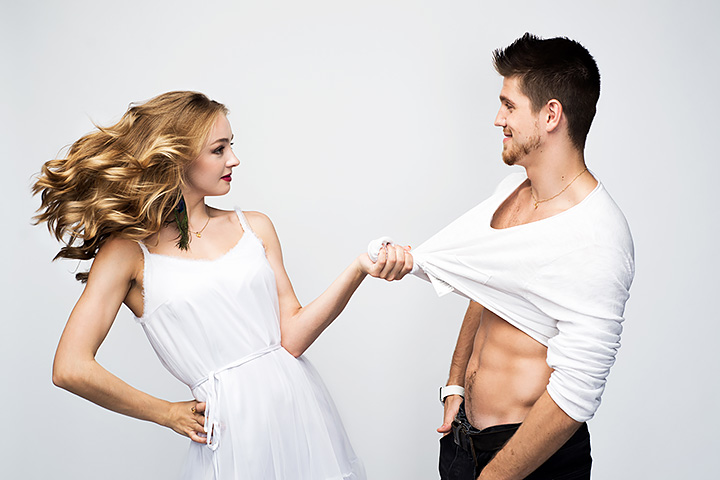 Where are the loudest fans?
Ivan: There was a very strong reaction in Ostrava at the European Championships.
Alexandra: Almost everywhere. You finish the performance standing in the final pose in the middle of this big rink and you think: "Wow! Everything was not in vain."
Last season you showed very good skating, but the scores were not always adequate. What are your thoughts on this? What do the trainers say?
Ivan: Irina Vladimirovna Zhuk and Alexander Vasilyevich Svinin feel the moment when you do not need to talk about it. Therefore, we do not know. I think their approach is right. Otherwise we will start spiraling ourselves.
Alexandra: Coaches do not show their discontent. They have such a policy. I did not hear any comments about judging from them. We just do our job. Anyway, I believe that the strongest will win.
In juniors, you almost always were ahead of the French Gabriella Papadakis and Guillaume Cizeron. How do you think why everything has changed now?
Alexandra: Several reasons. They moved from junior at the right moment, the situation in the group was in their favor. In addition, before the programs were made for Gabriella, but now they have found a balance. Well, there is nothing to hide, the guys really started to skate very well.
Ivan: But everything changes. Will see.
How do you feel before the Olympic season?
Ivan: We have a tremendous emotional charge! We have a great chance to go to the Olympics, and this prospect gives a huge motivation. Our mindset is stronger than usual. We have never been to the Games, but, according to the stories of the guys, we understand that this is incomparable. We want to see the grandiose show, to feel a part of it. We will do everything to qualify.
Alexandra: We do not think of any colossal responsibility. We want to get buzz from everything that happens this season.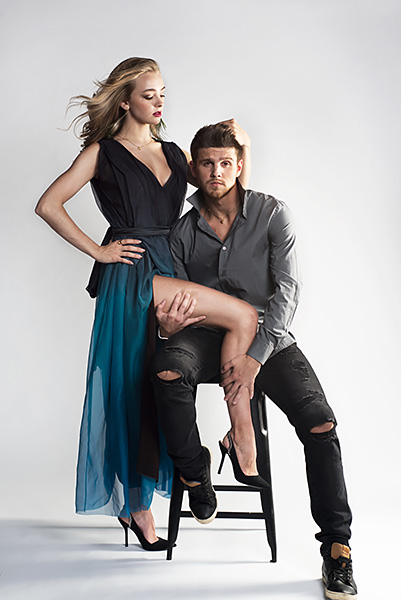 You mentioned that you want to become an actress after the end of a career. Do you still have such desire?
Alexandra: Yes, I'm still interested in trying. But other activities only after the sport. I do not want to do anything halfway. If you study, you have to give all your time to studies, now it's impossible. I do not want to go to the movies just to put in an appearance. If it turns out in the future, then why not?
What do you do in your spare time? Where do you go? What do you read?
Alexandra: I try to read Russian classics.
Ivan: I love concerts, theater. Recently I watched ballet in Bolshoi. If the books – then modern science fiction. Whenever it's possible I spend time with friends. Although there is not always the strength to meet. There are days when you come from a training session and you don't want anything. You have strength only enough to lie at home, because you gave your best at trainings.
Do you have an idea for a program that you would like to perform, but have not a chance yet?
Alexandra: There are programs when you hear music and you just get tired of looking at the skaters. I have a "modern" melody. Most of the modern is boring. But here I know that it would be an excellent program for the show. I would like the music to emphasize our skating, be a good background to what we can do.
Ivan: I was impressed by the program of Volosozhar – Trankov on the Indian theme. I'd skate something like this with pleasure.
Alexandra: Agree, I also really love Tanya and Maxim's "India". When we were at the same competitions with them, tried to watch it live.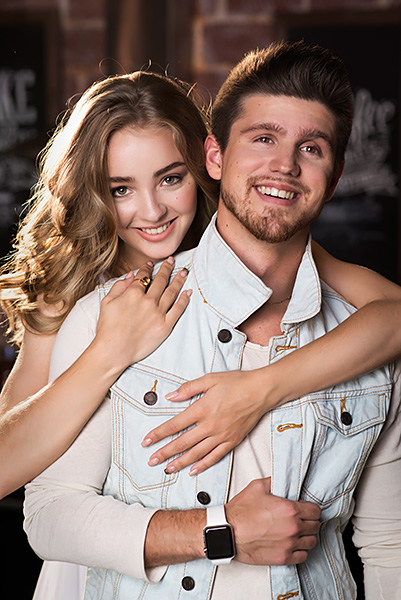 Do you read what people write about you on the Internet?
Alexandra: I only look through the comments on Instagram.
Ivan: I read comments, but very rarely. Not enough time.
You travel a lot. Which place is most memorable?
Ivan: Seoul! Cuisine is totally worth it! Everything is so different from us. Just a cultural shock! I've never been to New York. I'd like to go there.
Alexandra: Boston. Especially liked the atmosphere. I would like to visit Serbia. I watched on the Internet, there are very beautiful places.
Your friends from the world of figure skating?
Alexandra: I communicate well with the guys from our group – Grisha Smirnov and Igor Eremenko.
Ivan: My friends are mostly not from figure skating.
Describe each other in a few words
Ivan: Shasha is caring, kind, beautiful.
Alexandra: Vanya is manful, kind and honest.
Do you have any traditions before the start or talismans?
Ivan: No, all this is very fraught. What if you will not do something wrong and the mindset will be spoiled.
Alexandra: No, there is no need to get distracted. If something went wrong in a short dance, there was a breakdown, an injury, you need to support each other, share positive emotions. It is important to remain a pair. The most important thing for us is to be together.
photo project by Alina Lomonosova for sports.ru
photos by Artem Belozersky
Related topics: Alexandra Stepanova Ivan Bukin, ice dance, interview