Alexandra Stepanova and Ivan Bukin: Tarasova criticizes sometimes but she does it right
Posted on 2019-01-03 • No comments yet
Interview with Alexandra Stepanova and Ivan Bukin.
by Elena Polyakova for 360tv.ru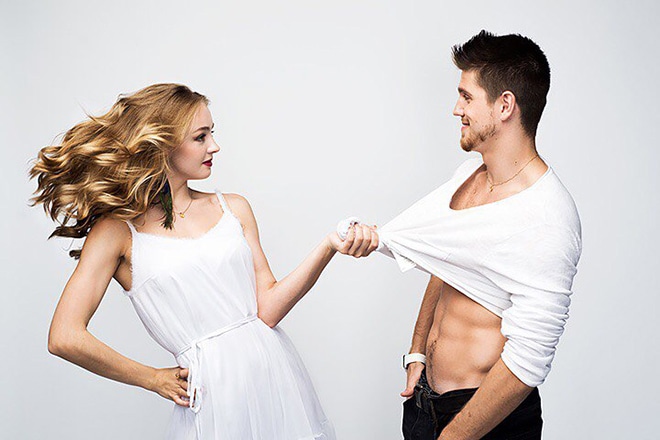 After the Russian Nationals we can sum up the results of the first part of the season. How do you assess this competition and what will you work on in the remaining weeks before the European Championships?
Alexandra: We started the season very well. Two victories at the Grand Prix, for the first time in senior career we got to the Grand Prix Final. The Russian Nationals turned out not perfect for us. In terms of skating, we made some small mistakes. We hope that we will fix it. In the near future we will work hard on these small mistakes, which as it seemed we cannot even make, we didn't even pay much attention to these moments.
In trainings everything was perfect?
Alexandra: Yes, in the free dance, we made not even a technical mistake. Probably, it was too early to relax. This wasn't some element, not a lift, I just stumbled. It's a pity, of course, because the visual picture was completely different. Not only judges could see it, but also the viewers. That's why the Russian Nationals wasn't perfect.
What are the next creative plans for your pair? Will you be able to relax during New Year holidays?
Alexandra: We need to do some exhibition program, because we have already skated the same one for many times. I would like to surprise the audience, to say thanks for their support in such a way.
Ivan: Well, we also need to work out those moments that did not work out in previous competitions. There is not much time before the European Championship as we would like to have. And yet, I want to relax a little bit during the New Year holidays, to enter the new year with new strengths.
Alexandra: We think that January 3 we will be back to the ice.
Do you have an opportunity to pay attention to the programs of your competitors? The French Gabriella Papadakis and Guillaume Cizeron debuted at the last Grand Prix. Did you see those performances?
Alexandra: We always liked the French pair. The way they glide, the way they move to the music, do the program. It is fascinating and it is incredibly beautiful.
Ivan: They are like a stream, like a river, every element flows one from the other. They have done everything cool.
Is that enough for leadership right now?
Alexandra: I think that it's time for them to change something. This season they went away a little from their usual dance. A little bit, but they have changed this year. Even in music, they changed themselves. Enough or not we do not know. But it's a fact that they are gorgeous and insanely talented.
Do other specialists, not from your team often help you with the programs or in trainings?
Ivan: It happens. People come to the rink, say something. Of course, we try to try everything. This is a good experience when many specialists come and say what can be improved. This is useful for an athlete, because when you work in the same team, the eyes glaze over a little. You stop skating the program brightly. And when a new person arrives, he points out mistakes. And when you fix them, the program comes to life.
We try to invite someone more often, so that there is a positive energy and we start working in a new way, correct mistakes.
Does Tatiana Tarasova come?
Ivan: Not recently, I mean this season. But she's in touch.
What does she say? Criticizes?
Ivan: Sometimes. This is useful, she knows how to criticize properly. She is very good at setting up the right working mood. So that the athlete doesn't not relax, but grows up all the time, becomes more experienced.
Where do you get inspiration? Do you go to the theater, read something?
Ivan: The last two months were much about work. A lot of competitions, a lot of mistakes, a lot to correct. Of course, there were not much free time.
Alexandra: There's free time, but you do not want to go out and do something, just to lie at home.
Ivan: and to eat!
What about movies, TV-shows?
Alexandra: I don't watch TV, I have been to the cinema once this season. We went to the Bolshoi Theater once, at the end of last season. And this season I was at the ballet with my mother. Natalia Somova, the wife of Maxim Marinin danced there. She is mad when she dances, the feeling that the whole performance is about her. She is a very beautiful ballerina.
What are your New Year traditions and can you follow them in such a tense sports mode?
Alexandra: Unfortunately, I do not have such. We just recently discussed it with my mother. She thinks it's a pity that the moment has passed to create some kind of family tradition.
Ivan: I celebrate New Year with my family, since childhood. We meet all together at home. It has always been this way, and I cannot imagine another New Year. Someone is going abroad but it's not about me. New Year always has such a warm, happy mood in the New Year.
Related topics: Alexandra Stepanova Ivan Bukin, interview