Alexander Zhulin: I understand how hard it was for Eteri, when such athletes left with impunity
Posted on 2020-08-26 • No comments yet
Interview with Alexander Zhulin. About the idea of contracts in figure skating and Alina Zagitova.
by Timur Ganeev for sport-express.ru dd. 25th August 2020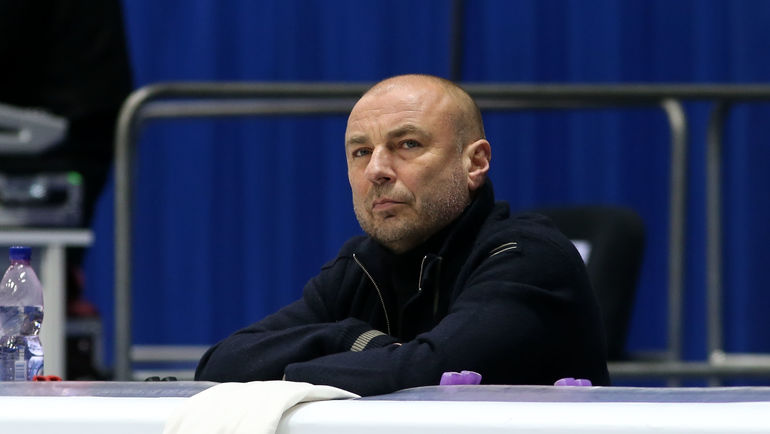 How do you feel about the idea of personal contracts?
Alexander Zhulin: Positive, but it's a big question how it will turn out in practice. So far, the idea looks utopian. Let's imagine the eyes of a 15-year-old athlete when he sees in the contract the compensation amount of 200 thousand euros. It would be very scary to sign such an agreement. Do you understand his reaction? And the reaction of his parents, who have salary of 30-40 thousand rubles a month (400-550 USD). So they will leave to another coach even faster.
At the same time, I wholeheartedly support personal contracts, I completely agree with Ilia's idea, I understand how hard it was for Eteri, when such athletes left with impunity. But you need to think out everything very clearly. Serious lawyers should work out the idea. It will be extremely difficult to get an athlete to sign a contract with a huge amount of compensation. He will begin to reason like this: where will I get the conditional 100-200 thousand euros? Perhaps children from very wealthy families will be ready for this. But, as you understand, there are few such.
1998 Olympic silver medalist, vice-president of the Moscow Figure Skating Federation Oleg Ovsyannikov, assumed that such contracts could be signed with adult athletes only.
Alexander Zhulin: If we talk in such categories, then such contracts should be signed with the participants of the "Ice Age" show. They are all over 50 years old, they will definitely sign them (laughs).
Do you have any suggestions?
Alexander Zhulin: I can speculate on this topic. If the amount of compensation is not so large, just to make it not so offensive for the coach when athlete leaves, then an adequate amount of compensation can be prescribed. Let's say 20 thousand euros. In this case, the skater will understand that he is able to recapture this amount with his prize money for the season. Psychologically, it's much easier. It is very important not to intimidate the athlete. But as I understand it, we are talking about more serious amounts, to deter others from transfers.
I believe that such contracts should be concluded for four years, so that the coach has an understanding for the entire Olympic cycle. After it, the coach, athlete and parents meet and discuss further prospects for cooperation. They sign a new contract or part.
Can the coaches of the Russian national team collectively address such a proposal to the FFKKR?
Alexander Zhulin: Even you can come up with such an initiative. As for the coaches, I don't think they are super active in this matter. It's just such a time. Two, perhaps, the best athletes left the group of Tutberidze. The hype has risen and it is possible to use it and make some changes.
Averbukh believes that if such cases as with Alena Kostornaia happen (transition outside the transfer period), then the athlete will have to skip one season. Is this logical?
Alexander Zhulin: Of course not. If Alena has to skip a whole year because of her transfer, it's too tough. Again, I agree with all the points that a coach should not suffer from his students' mood changes. But at the same time, there is no forcing kindness. If an athlete decided to leave the coach, he will do it sooner or later. Using some connections. I know this from my practice, skaters also left me. By the way, one recently came back.
Olympic champion Alina Zagitova is still not in the list for the Russian Cup stages. Without them, you cannot qualify for the Russian Nationals. Do you think this is a strategic or the fans are unlikely to see Zagitova at competitions?
Alexander Zhulin: Getting back on track with such young competitors with quadruple jumps is extremely difficult. Alina understands this and is now in thought. At the same time, I am sure that everything in her life will turn out well. Looking at her photos on Instagram – she is smiling, happy, she has many projects. Study will also start. She is doing well even without figure skating.
How are your skaters preparing for the season? Are there no restrictions due to the pandemic?
Alexander Zhulin: Preparation is going according to plan. Of course, we're tired of this situation. There are no competitions, there is no clear schedule. Will there be a World Championships and a European Championships? It annoys, but not only me, but the whole world. Now every day is like on a volcano, waiting for some more news.
Everyone is waiting for open test skates on September 12-13 in Moscow?
Alexander Zhulin: Yes, we are waiting for September. Hope nothing changes.
Related topics: Alena Kostornaia, Alexander Zhulin, Alina Zagitova, Eteri Tutberidze