Alena Kostornaia: "Sixth place at the Russian Cup Final makes you think that you should tame your pride and ask for forgiveness."
Posted on 2021-03-07 • 4 comments
Alena Kostornaia about her return to Eteri Tutberidze.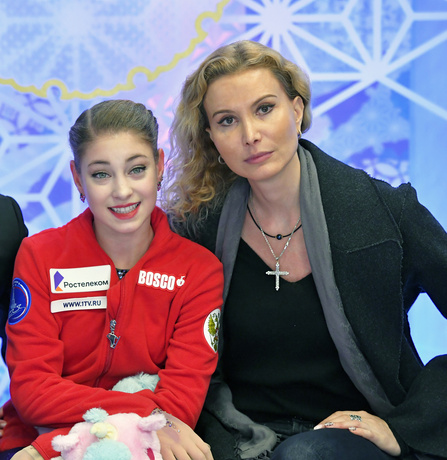 source: Channel 1, text version sports.ru
Alana Kostornaia: Sixth place at the Russian Cup Final is not that offensive. Rather this makes it clear that you have done something, wrong … Everything in your life is wrong. And this needs to be changed. You should go and apologize, tame your pride and ask for forgiveness.
Maybe I began to smile more (after switching to Plushenko in the summer – ed), but not where it's necessary. You should smile on the pedestal, and cry somewhere in the corner after training.
Or you can smile everywhere except the pedestal. Because you just didn't get there.
I have to prove that I am worthy to skate in this group. That I am worthy of their attention.
When I trained at another school this season, I realized that I could not force myself to do anything to the end. I understood that if Eteri Georgievna were next to me now, I would do as much as necessary, and even more.
The same warm-up (in "Chrustalny" – ed) I was skating dying. Because I haven't warmed up at that pace for a long time. Pulse 198.
The whole warm-up I was thinking: Lord, if I survive the warm up, I will survive the rest.
Related topics: Alena Kostornaia, Eteri Tutberidze
4 Responses to "Alena Kostornaia: "Sixth place at the Russian Cup Final makes you think that you should tame your pride and ask for forgiveness.""